With remembrance day around the corner I'm always humbled by those around me that have/do serve. We take it for  granted as it's  our everyday and pays the Bill's. The majority of our friends and family serve and it's  become common place for us. 
As a fibre artist I also remember the woman on the home front that poured their heart and souls into the war effort and knitting for their loved ones overseas. Ww1 was the first war fought on this scale, encompassing multiple countries and continents. Supply routes and supplies were limited. Governments weren't expecting the war to drag on for more than 6 months, let alone 4 years. Winter supplies for millions of men wasn't planned, nor was moving it across the Atlantic and war torn countries to the front line an easy feat. Thus, millions of women rallied and readied their needles.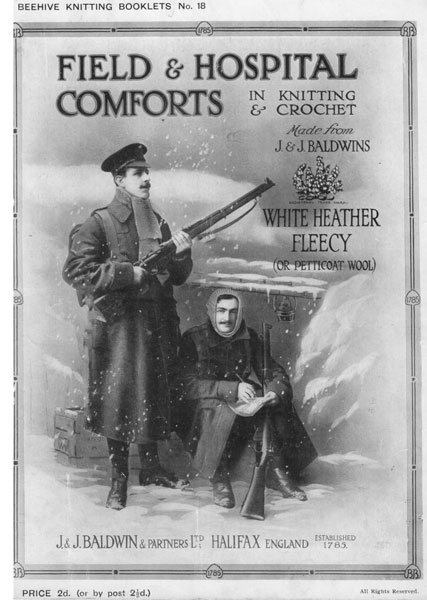 Many women's and aid groups produced pattern books distribution of wool and collection sites. They packaged and sent thousands of crates overseas. The men freezing in the trenches were appreciative of the warm, hand knit clothing, but also reminded of home and the support of the community behind their efforts. Along with the fortifying effects it gave the men on the battlefield, it gave the folks on the homefront another meaningful task to complete and keep their minds off the war and their loved ones safety. Organizations hosted competitions for speed, number of items knit and more. It rallied the women to knit more, benefiting the soldiers and improving moral for all.
Follow the link to wartimecanada.ca for a wonderful collection of downloadable wartime knitting booklets in pdf format. Enjoy and happy crafting.
Categories: None