This morning we were surprised to see Bacio in labour! After weeks of watching her belly roll and checking every few days I had determined to let her do her thing and stop checking 4x a day. I looked out the window and saw something unusual with the herd and it clicked - "BABY"!.

I ran out with the camera and clicked a few photos. We hung around to ensure everything went smoothly. Bacio is not a first time mom and knew what she was doing and birthed without a problem. Aribella was born at 9.10am on the first sunny day we've had in 2 weeks.

A beautiful stunning white female.

Mom and Baby are doing wonderful!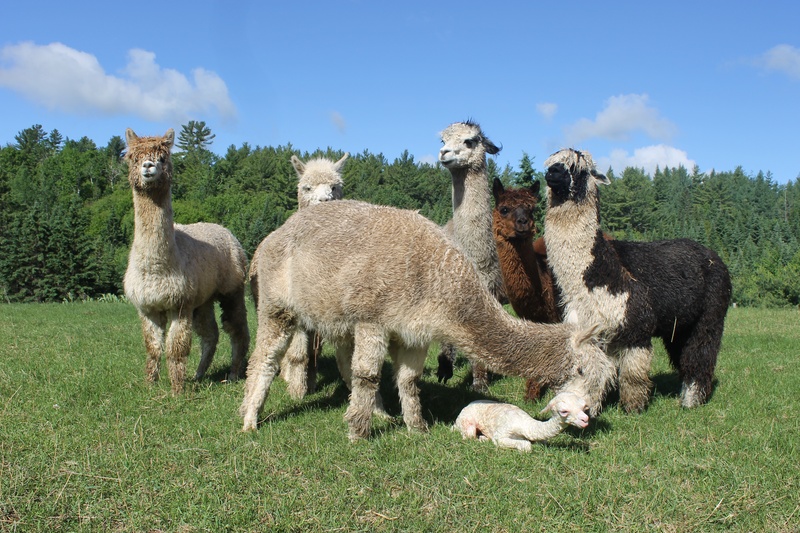 Categories: None